Rounding the corner of my house, I was pleasantly surprised to see a nice spread of leaves on the ground in different shades of yellow, orange, and brown. A breeze reminded me that it is now Fall. The purgatory of Oklahoma heat-and-humidity in August is, thank God, over. This is my favorite time of year in terms of seasonal change.
Visions of Football games, Chili, and Fall campfires dance in my head. Looking across the calendar, I can't help but anticipate the Thanksgiving dinner and trimming the Tree for Christmas.
When daily Okie temperatures fall to the 70s and 60s F, the senses and powers of perception seem to rejuvenate and sharpen. August heat in Oklahoma seems to cause a kind of cerebral edema and lethargy. The brain becomes inflamed by the heat. But as of today I am noticing a shift in my mental faculties. My instinct to explore all things outdoors comes out of hibernation. The temperatures are now tolerable enough to rekindle my love of hiking and backpacking. I wonder if I am in good enough shape to do a 2-day trip in October?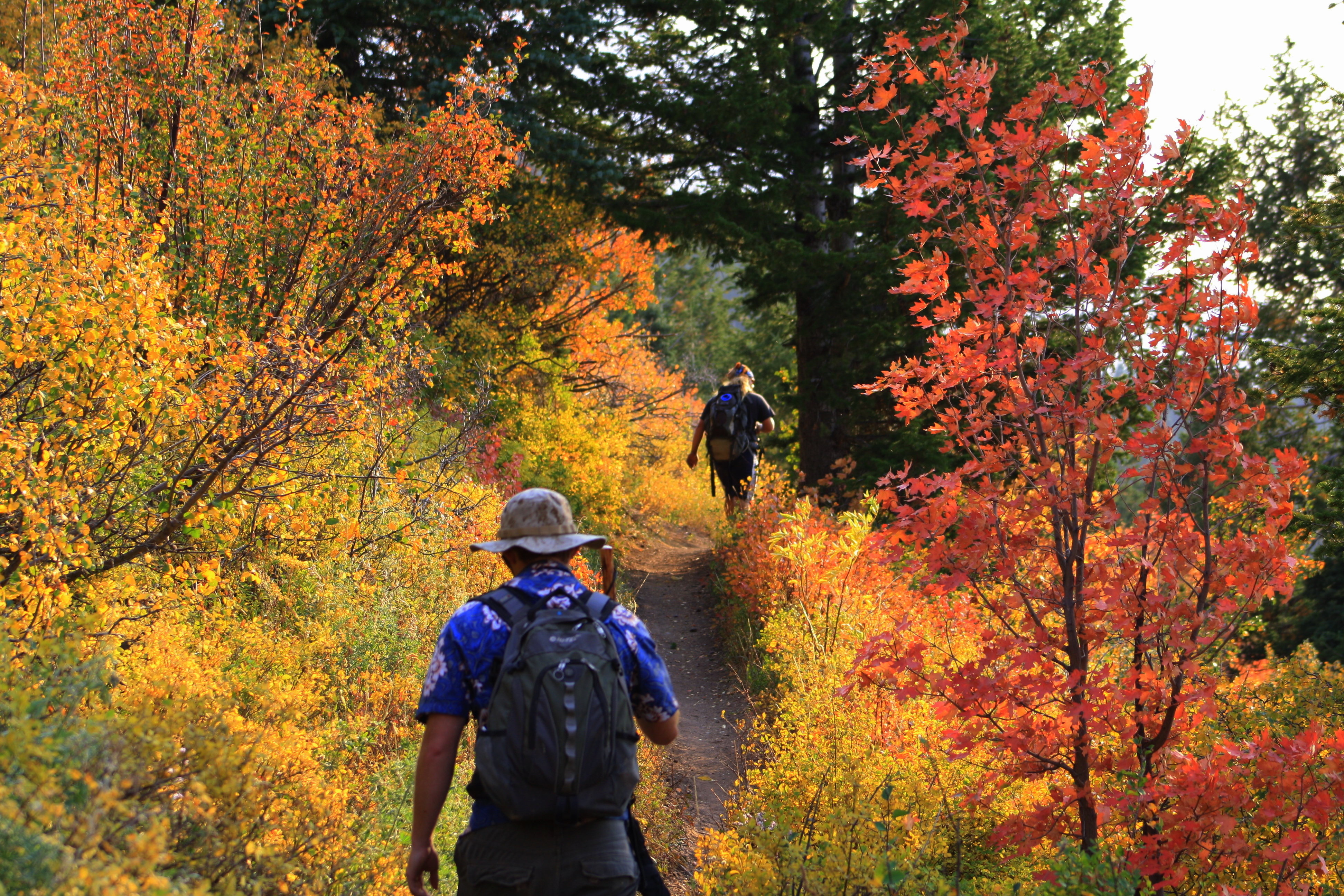 I suspect this seasonal reawakening during Autumn is a common experience, especially in regions where the heat becomes intolerable.
So besides blogging of late about ecclesiastical nightmares in my state, I also look forward to sharing my Fall weather menu from my kitchen, outdoor adventures, and anticipation of the holidays to come. Right now it is time for the State Fair, Oktoberfest, and then Halloween/All Saints Day!
Thank God for this Fall weather!