My keyboard just keeps getting hotter as I almost compulsively shoot out blog posts on my brand spankin' new blog. Pretty cool response posting it on Facebook traditional Catholic groups, and despite my tendency to misspell and rant and rave. 1000+ hits!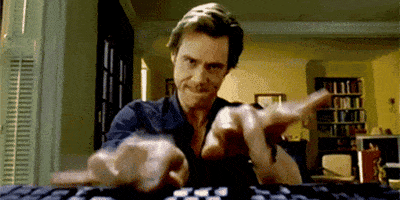 HOT SUMMER TOPIC: SSPX-Vatican Accord
And who would've thought the HOTTEST blog post would be my little article predicting, despite the loud voice of the blogging naysayers, an SSPX-Vatican Accord in the near future?
CLICK HERE
After Bishop Fellay met with all SSPX District Superiors for an historic "Extraordinary Chapter" meeting to consider a canonical agreement with the Vatican, he released this currently hotly debated Communique:
ANOTHER LINK
The Naysayers:
Reviewing the main Trad Blogs and Forums after the Communique's release, the loud, almost unified interpretation from Trads
of All Stripes
was that Bishop Fellay was backing off from talks/negotiations with the Holy See. Even the most followed Trad Blogger Fr. Z had this to say:
This sounds as if they won't agree to any kind of unity until this or a future Pope behaves in the way they determine is acceptable. Peter must conform to their expectations. (Fr. Z)
My Questions:
I would ask my fellow Trad Bloggers, i.e. those cynical about this subject, is it possible that Bishop Fellay was simply restating the Society's positions for the millionth time? Because that is what the Society has been doing before any potential agreement in the past? So no one would be surprised if he continues these statements if/when they do make an agreement?
(Archbishop Pozzo, center left--purple sash; Bishop Fellay center right)
Archbishop Pozzo basically said "Nope bloggers, you've got it wrong!"
For now I leave you good friends with the Follow-Up Correction from Archbishop Pozzo of the Ecclesia Dei Commission, Vatican, commissioned to direct the SSPX-Vatican Discussions:
Vatican Radio: The Society of St. Pius X today does not primarily seek canonical recognition from the Holy See, according to a statement from the traditionalist community made ​​public on June 29. Is this a setback in the ongoing dialogue?
Archbishop Pozzo: The Commission "Ecclesia Dei" does not consider it to be a step back from dialogue. From the press release it appears not to enter into the merits of the substantive issues that are being considered in the dialogue and confrontation between the Pontifical Commission "Ecclesia Dei "and the Society of Saint Pius X. Thus dialogue and debate on such concrete issues will continue.
FULL INTERVIEW
The Comment Box is Open.